BLUE BAY BONAIRE SAILING | BOAT RENTALS
We are the longest sailing charter on Bonaire. Already for 10 years. So join us on one of our beautiful sail boats Blue Bay or Bowalie. We make everything possible!
Already for 10 years we are sailing in the bay of Bonaire.
Now we have a new boat called Blue Bay, so join us during one of our great sailing tours.
We have a lot of experience and know how to give you a great time sailing on the blue waters of Bonaire.
The boat is a Morgan Catch and is the only one with two masts on the island which you can go on.
We have a fantastic custom made platform at the back of the boat. Special made to go easy in and out of the water when you want to snorkel or swim.
We also have everything on board what you need for snorkeling. Snorkel gear, fins and snorkel vests. So if you do not have your own just use one of ours. ►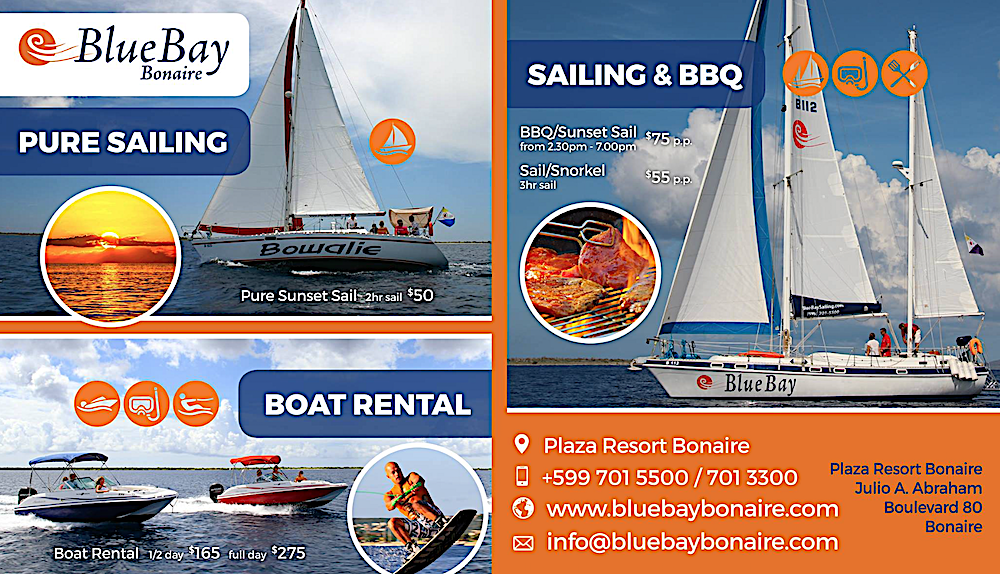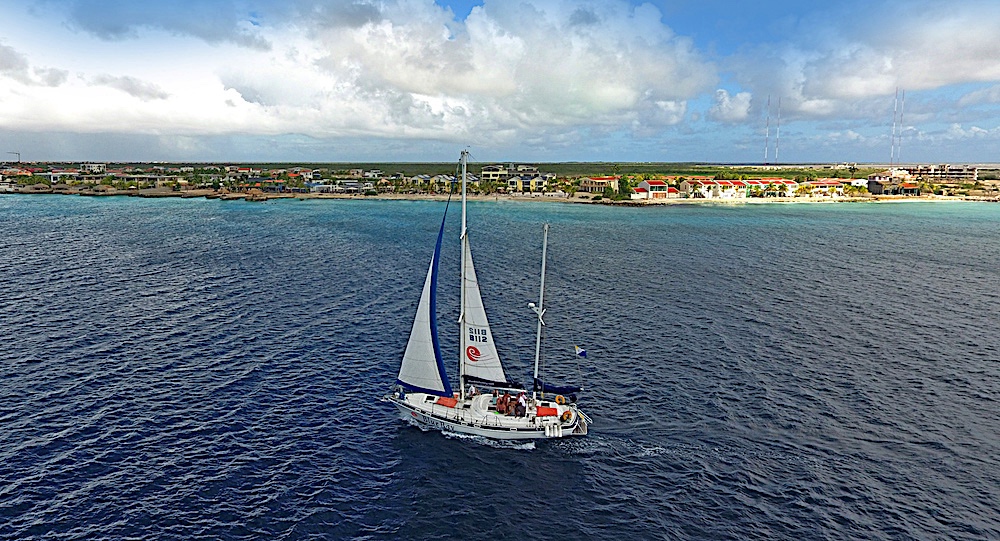 CONTACT DETAILS
Plaza Marina Bonaire & Harbour Village Marina
+599 701 5500 / +599 701 3300