Flowers Curacao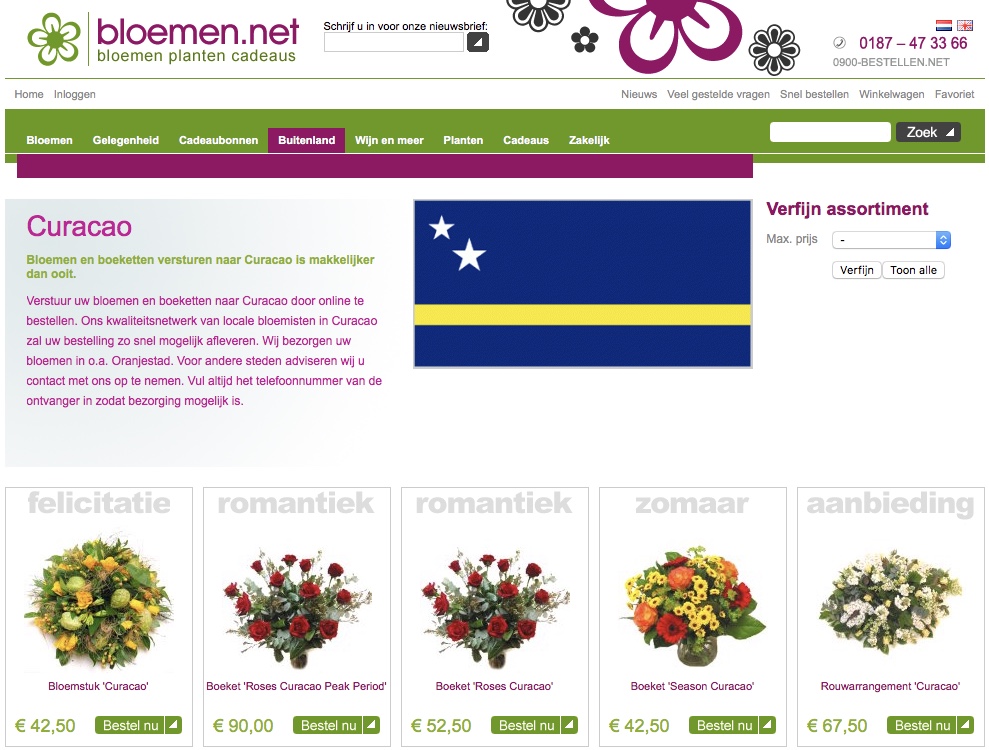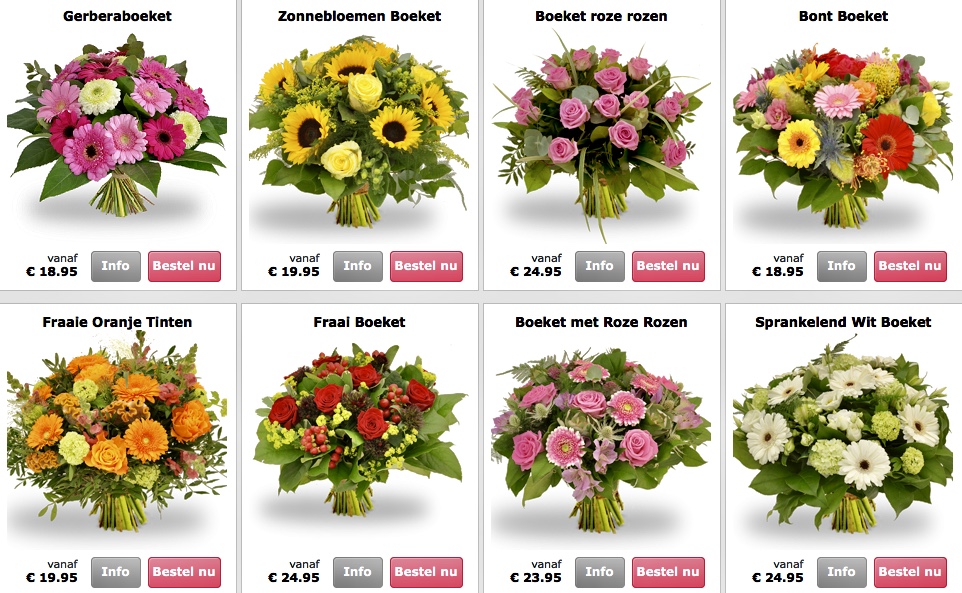 Via het onderstaande contactformulier kunt u contact opnemen met één van onze medewerkers. Tijdens werktijden proberen wij uw e-mail al binnen één uur te beantwoorden.
Curacao. Bloemen en boeketten versturen naar Curacao is makkelijker dan ooit. Verstuur uw bloemen en boeketten naar Curacao door online te bestellen. Ons kwaliteitsnetwerk van locale bloemisten in Curacao zal uw bestelling zo snel mogelijk afleveren. Wij bezorgen uw bloemen in o.a. Oranjestad. Voor andere steden adviseren wij u contact met ons op te nemen. Vul altijd het telefoonnummer van de ontvanger in zodat bezorging mogelijk is.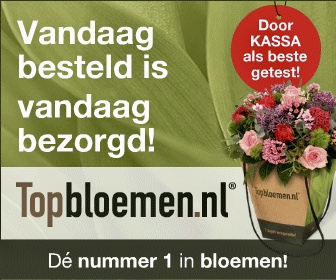 Bloemen versturen naar het buitenland, makkelijker dan ooit!
Wij bezorgen in meer dan 100 landen bloemen, boeketten en bloemstukken. BELANGRIJKE INFORMATIE voor het bestellen van bloemen naar het buitenland: mocht het land of de plaats waarnaar u uw bloemen, boeket of bloemstuk wilt versturen er niet bij staan, neem dan contact met ons op. Wij zullen u snel laten weten of het misschien tóch mogelijk is uw bloemen, boeket of bloemstuk te leveren naar het land waarvoor u wilde bestellen! Héél veel afleverplaatsen in het buitenland zijn mogelijk maar niet alle!