JAN THIEL BEACH / ZANZIBAR

Jan Thiel Beach Curacao. In het oostelijk deel van Curaçao, aan het Jan Thiel strand bevindt zich het sfeervolle Zanzibar Beach & Restaurant. Zoals de naam aangeeft, stralen de bar en het restaurant de warmte en gezelligheid uit van Oost-Afrika. Zanzibar Beach & Restaurant is elke dag van de week van 08:00 tot minstens 23:00 uur open voor ontbijt, lunch en diner. Geniet de hele dag door van een lekker kopje koffie of cappuccino, een koele smoothie, een verfrissend biertje, een frisdrankje, cocktail of een lekkere mix drink.

Huur een comfortabele strandstoel of een lounge bed en geniet van een luie dag op het strand. Als u even uit de hete zon wil, biedt ons strand u schaduw onder een van de vele palmbomen. Toiletten en douches zijn aanwezig.

Neem plaats onder een palmbladeren dak met een verhoogd uitzicht over zee, of geniet aan de waterkant onder de wuivende palmbomen van alles wat Tinto u te bieden heeft.
Op het strand voor Restaurant Tinto kunt u heerlijk genieten van de zon. Huur een comfortabele strandstoel en luier lekker onder de wuivende palmbomen. Spring in het water, of ga rustig het water in via de brede trap. Toiletten en douches zijn aanwezig.
Restaurant Tinto is open van dinsdag t/m zaterdag van 17:00 tot 23:30 uur. Lees Meer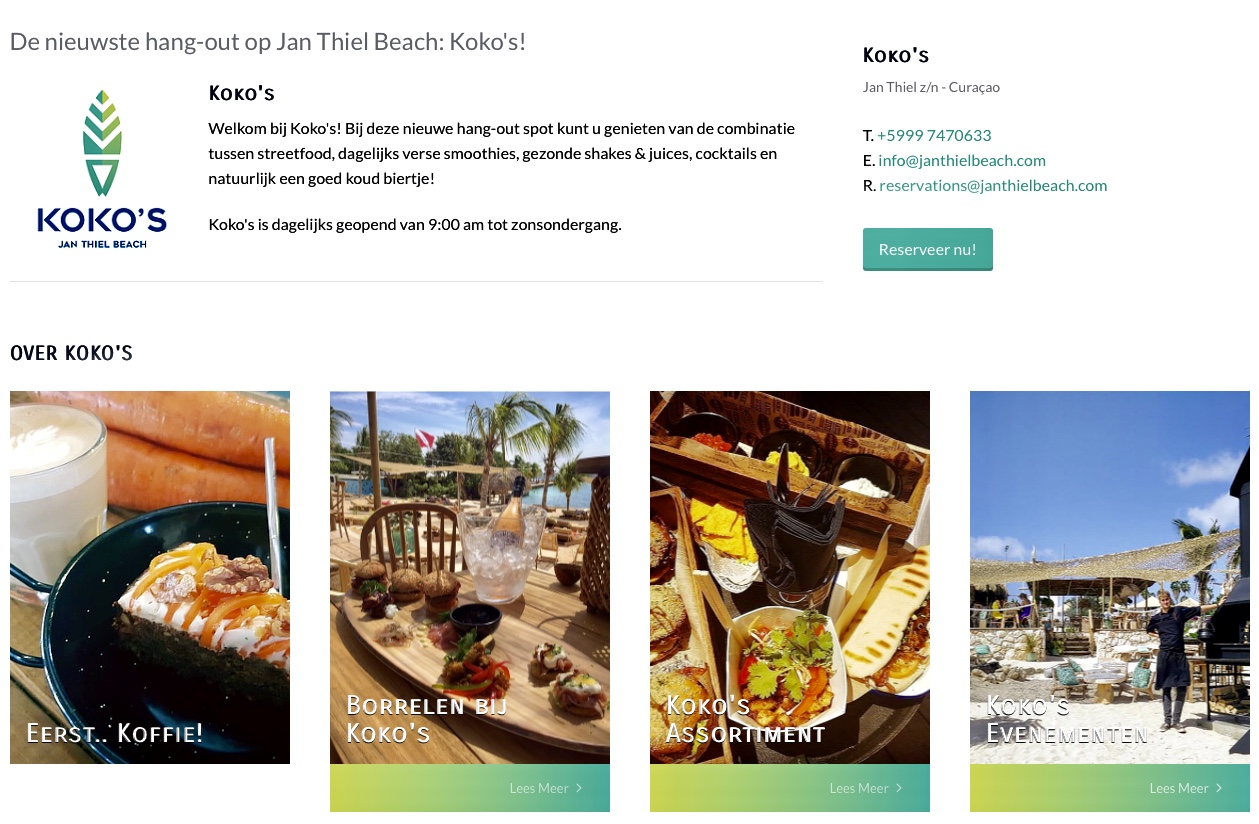 De nieuwste hang-out op Jan Thiel Beach: Koko's! Welkom bij Koko's! Bij deze nieuwe hang-out spot kunt u genieten van de combinatie tussen streetfood, dagelijks verse smoothies, gezonde shakes & juices, cocktails en natuurlijk een goed koud biertje! Koko's is dagelijks geopend van 9:00 am tot zonsondergang. Lees Meer

Dé smaaksensatie van al het goede uit de Mediterranée!
De gerechten vormen een indrukwekkende combinatie van de culinaire specialiteiten uit het Mediterraanse gebied. Op het menu staan verse pasta's, pure vis- en vleesgerechten en heerlijke nagerechten.
Zest Mediterranean is dagelijks open voor ontbijt, lunch en diner. Open van 9:00 uur 's ochtends tot middernacht.


Dulce biedt een ruim assortiment aan van verse softijs producten: ijshoorns, fruit smikkels, sundaes, shuffles, sorbets, milkshakes, knetterbekers, maar ook waterijsjes en Brusselse & Luikse wafels.
Heeft u al gezeten op het vernieuwde gezellige terras van Dulce met mooi uitzicht over het strand van Jan Thiel Beach? Neem een ijsje in de hand en geniet!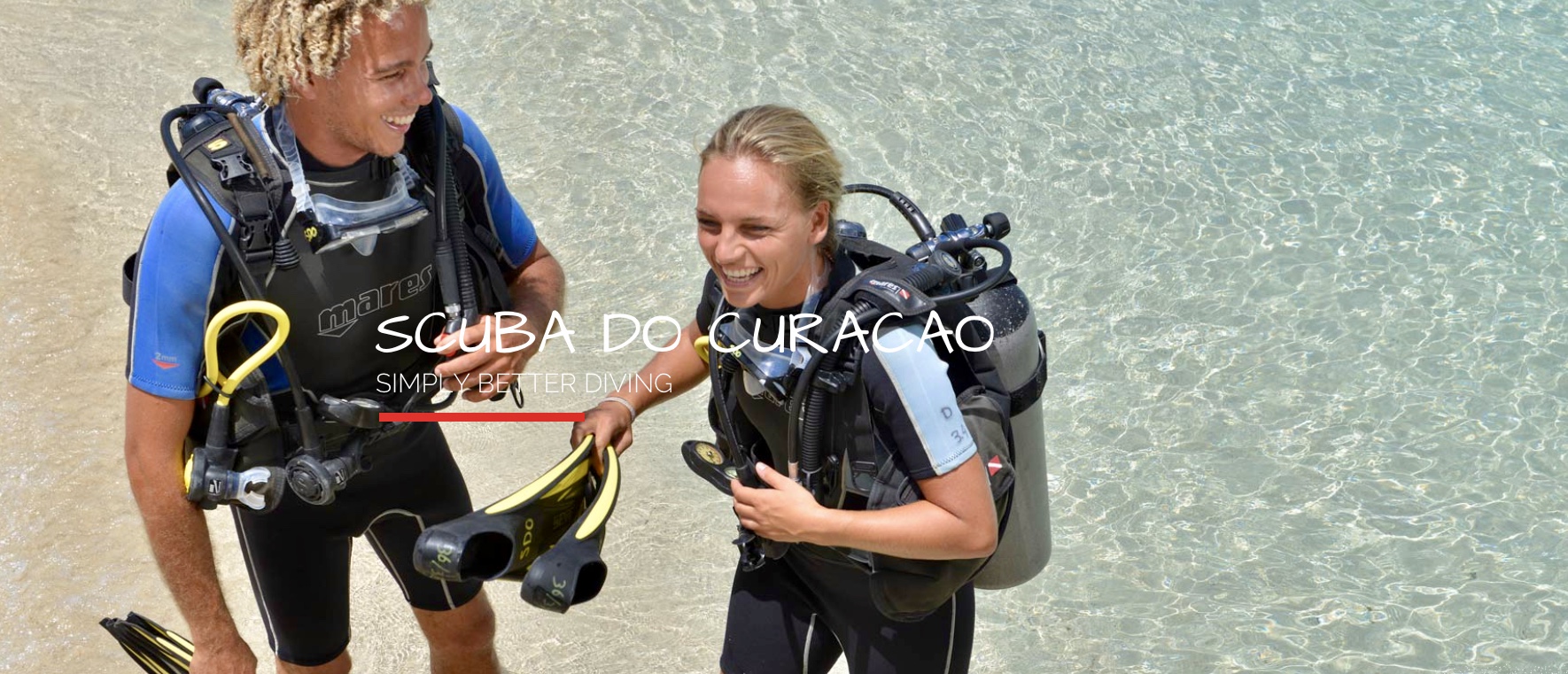 Scuba Do is een 5-sterren duikcentrum, gelegen op een toplocatie. Het centrum is namelijk gevestigd aan het water van de Jan Thiel Baai die te boek staat als één van de mooiste baaien van Curaçao. Behalve onder water is het er ook boven water goed uit te houden, want het duikcentrum beschikt over een gezellig groot terras. Vanuit de hangmatten op het terras kun je tropische vissen in de meest exotische kleuren voorbij zien zwemmen. Lees meer